Professor Charles Francis Xavier
, also known as
Professor X
, is a
fictional character
, a Marvel Comics superhero known as the leader and founder of the X-Men.
(
Continue here
)
Captain America
was the alter ego of
Steve Rogers
,
a sickly young man who was enhanced to the peak of human perfection by an experimental serum in order to aid the United States war effort. Captain America wears a costume that bears an American flag motif, and is armed with an indestructible shield that can be thrown as a weapon
(
continue here
)
Wolverine
is a
mutant
with a number of both natural and artificial improvements to his physiology. His primary mutant power is an accelerated healing process, typically referred to as his
mutant healing factor
, that
regenerates damaged or destroyed areas of his body
far beyond the capabilities of an ordinary human.
(
continue here
)
A bite from an irradiated spider
causes a variety of changes in the body of
Peter Parker
, giving him superpowers. In the original Lee-Ditko stories,
Spider-Man
has the ability to cling to walls, superhuman strength, a sixth sense ("spider-sense") that alerts him to danger, perfect balance and equilibrium
(
continue here
)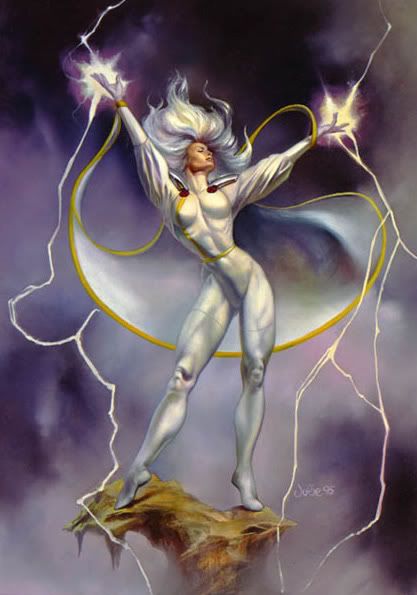 Storm is an
extremely powerful human mutant
, and has demonstrated a
plethora of abilities
, most of which are facets of her power to
control the weathe
r. Storm possesses the
psionic ability
to control all forms of weather over vast areas.
(
continue here
)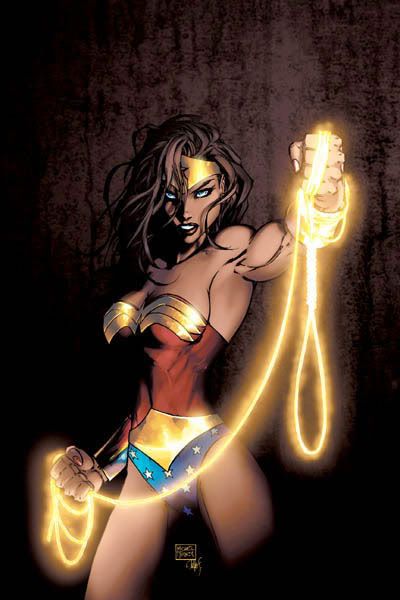 Wonder Woman
is a member of a fictional, all-female tribe of
Amazons
(based on the Amazons of Greek mythology) who is sent to "man's world" as an ambassador of peace, charged with the mission of imparting the Amazonian ideals of peace and harmony to
"Patriarch's World."
(
continue here
)